In this post and in future News and Views, I plan to share with you the story behind some of my paintings or drawings I have created over the years. In my June Dillen Art Updates, "Hot August" email, I reported that my digital image 2020 Social Distancing Chuck-Talk-Qua would appear in downtown Eau Gallie in two locations on Highland Avenue. I thought I would share with you how the idea evolved. The original Chuck-Talk-Qua was created as part of my "Wood Chuck" Painting Series in 1996.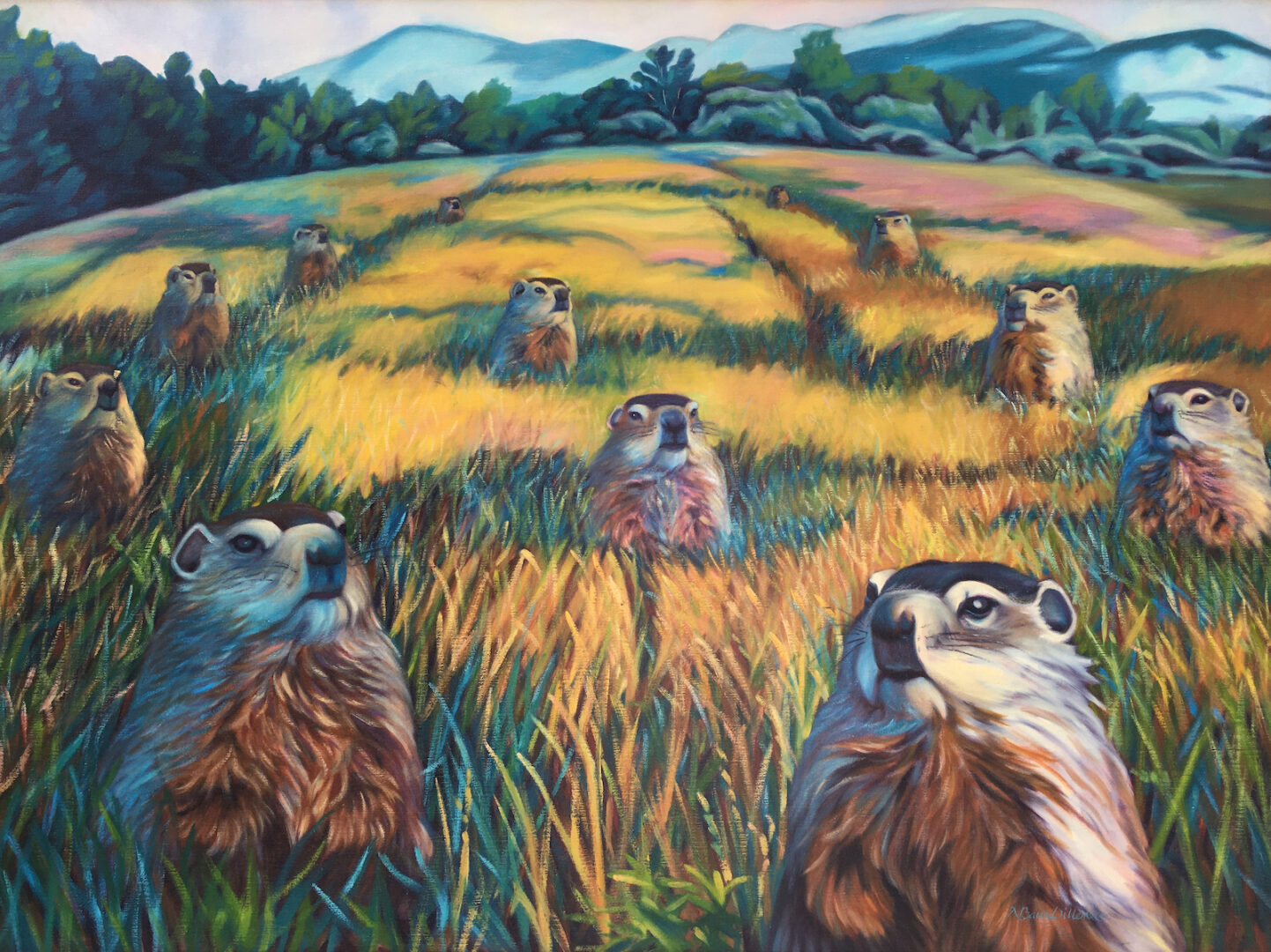 Chuck-Talk Qua, Oil on Canvas, 30″H x 40″W
I have always been fascinated with animals: their personalities, expressions, and social habits. For 25 years, during the summers, I took a variety of workshops at Arrowmont School of Arts and Crafts, Gatlinburg, TN. Most of the time, some of the painting and drawing classes were held outside in "plein air." We spent many days on location in Cades Cove, a beautiful hidden valley untouched by time. Those workshops nurtured my love of the landscape and concern for the environment. We encountered bears, snakes, woodchucks, birds, bees, and more. One day, I found a postcard in one of the shops with a woodchuck on it that reminded me of a story my husband, Rick, told me that involved a woodchuck he encountered as a little boy living on a farm in rural Pennsylvania. I sent the card to him and asked him to keep it for me. That memory was the inspiration for the woodchuck series that I created for years.
The painting Chuck-Talk-Qua came from a trip to Bolton Landing, NY, where we were visiting friends B.J. (Barbara) and Bill Bixby at their family's summer retreat. Across from the farmhouse was an open field of thick, high grasses. A series of large yellow, metal barrels were distributed throughout the field. I took a photo of it because it was so unexpected. Later, when I returned home, I created a painting and replaced the barrels with woodchucks. It reminded me of people at a social gathering listening to a speaker. The name Chuck-Talk-Qua was created as a pun on the term "chautauqua" (an adult education and social movement in the United States, highly popular in the late 19th and early 20th centuries).
When the pandemic occurred, and we were asked to wear masks when in public, I created an updated socially conscientious version using my woodchucks to share with you. I used PowerPoint and created this digital image.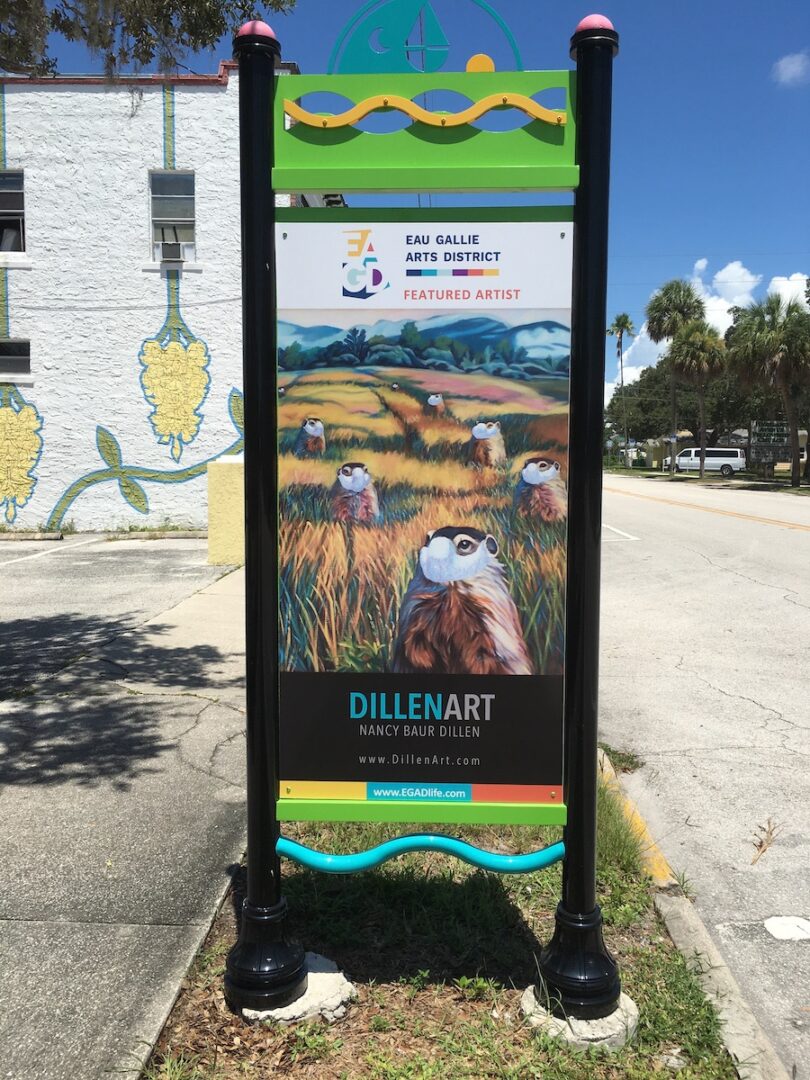 As a result, Eau Gallie Main Street asked if they could use it, and I was delighted!