One day, I was leading a guided mural tour in the Eau Gallie Arts District and my eye caught a discarded vine root tossed on the sidewalk. I was inspired!
The complexity of the image led me to truly test my imagination to discover what could really be hidden within the form. Initially, I saw a mosquito, and knew there was something else with more potential waiting to be discovered. After constant tinkering in my sketchbook and then spending many hours in Photoshop, I came up with a simplified concept that gave me a starting point for the drawing. 
I placed a faint grid over my digital image and, with a Staedler Mars Lumograph HB pencil in hand, I lightly drew parts of a matching grid on my Arches 88 drawing paper. After many hours and working through numerous HB – 8B pencils, Bugsy appeared!
Currently, Bugsy and friends can be seen at Arts on Douglas, 123 Douglas, New Smyrna Beach, FL from May 6 – June 10. On Friday, June 9 at 11 a.m. I will give an Artist Talk. The event is free to the public.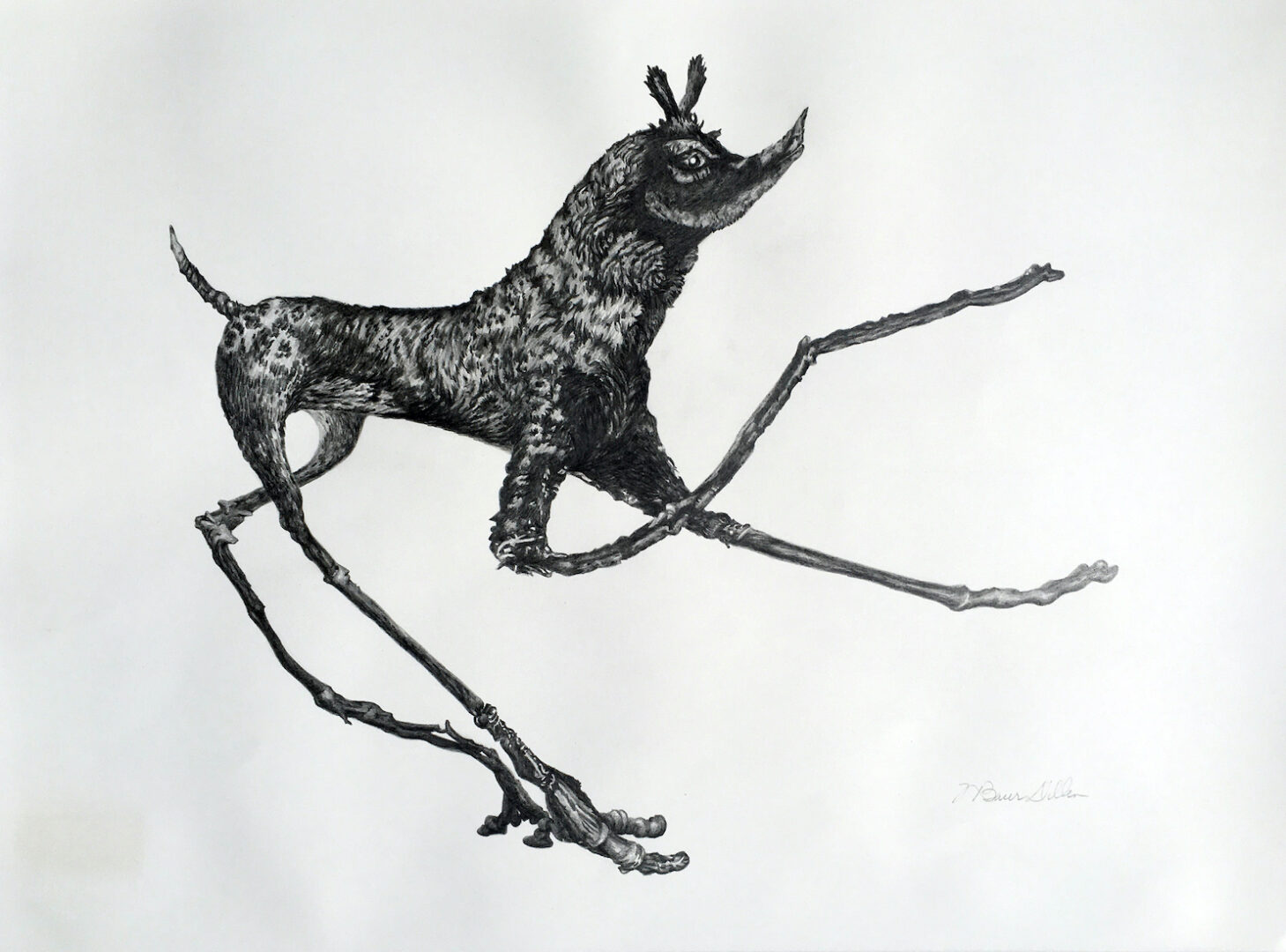 Bugsy, Staedtler Mars Lumograph Pencils on Arches 88 paper, 22.5″H x 30″W